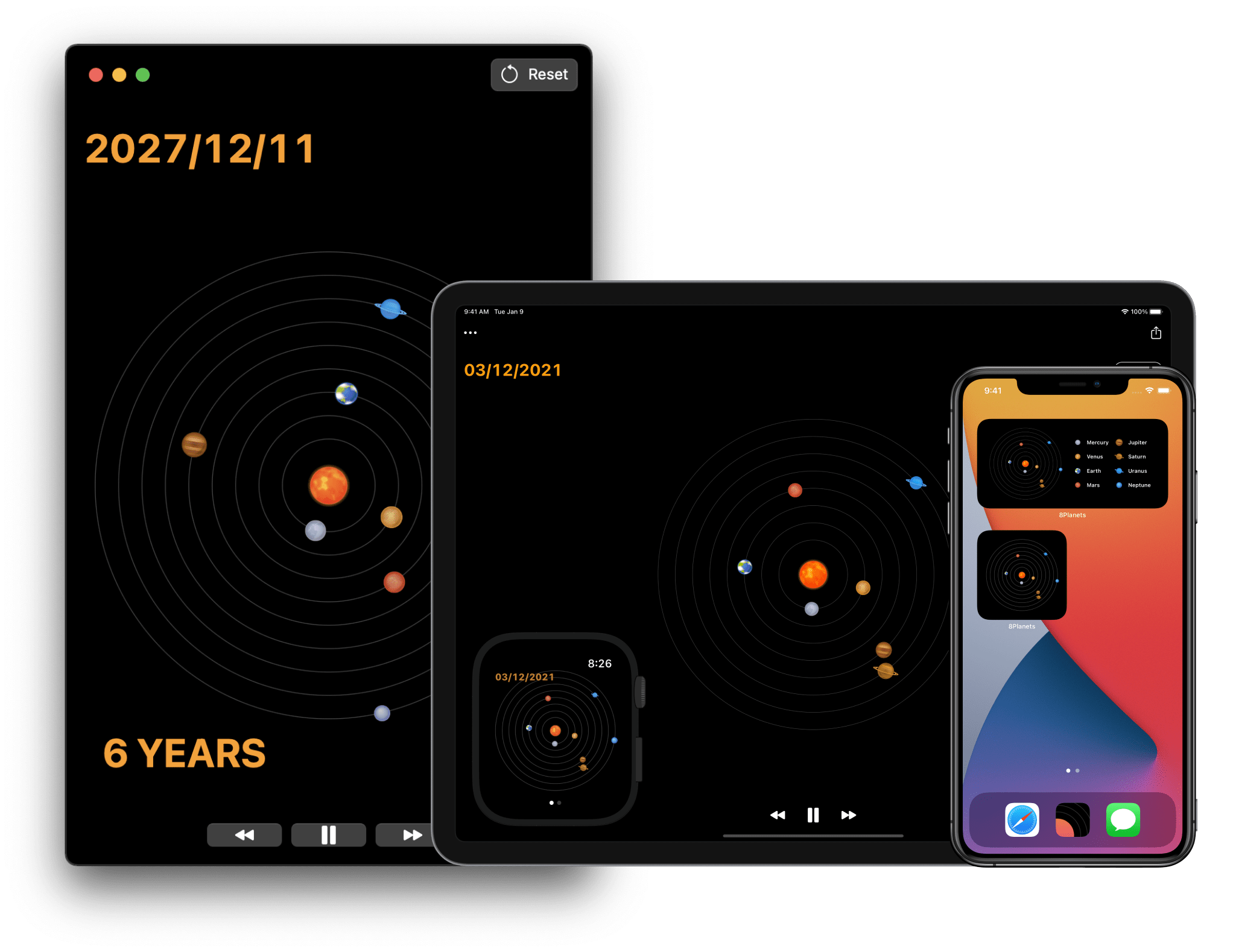 8Planets
8Planets is a simple viewer and simulator for planetary orbits in our Solar System. It helps you discover how the planets aligned and move around over time. The apps are available on Mac, iPhone, iPad, and Apple Watch.
💡 You can try 8Planets for free if you visit this site from your iOS device and tap "VIEW" from the top banner.
Planetary Motion
Speed up or slow down time to see how the planets rotate over time and grasp the scale of the Solar System.
Time Travel
Travel back or forward in time to view the Solar System or planetary positions on any given date.
Widgets
Widgets allow you to display the real-time Solar System on your iOS Home Screen and macOS Widgets for Notification Center.
Watch
View the Solar System on your wrist and use Digital Crown to travel back or forward in time.
And more...
Apple Watch Complications, Overview of the planets, Option to show Pluto, Sharing your favorite moment of the Solar System, URL Scheme, and more.